Williams-Sonoma was preparing for the brand's 2014 international web debut, and needed a consistent global website experience. Working on a team with two other designers, I designed and built style guides, toolkits, and web elements for use across brand family retail websites for the international, customer facing release. User experience was improved by streamlining web interfaces and page flows, and making the overall design more interactive and relevant to the target population.
Methods & Tools:
Competitive research and analysis
Process documentation to demonstrate decision-making and ensure timely completion of the project
Adobe Photoshop and Illustrator to build UI and mockup elements
Remote collaboration with developers and project managers
Deliverables:
Pixel-perfect, annotated mockups for use across desktop and mobile platforms
UI elements in .psd format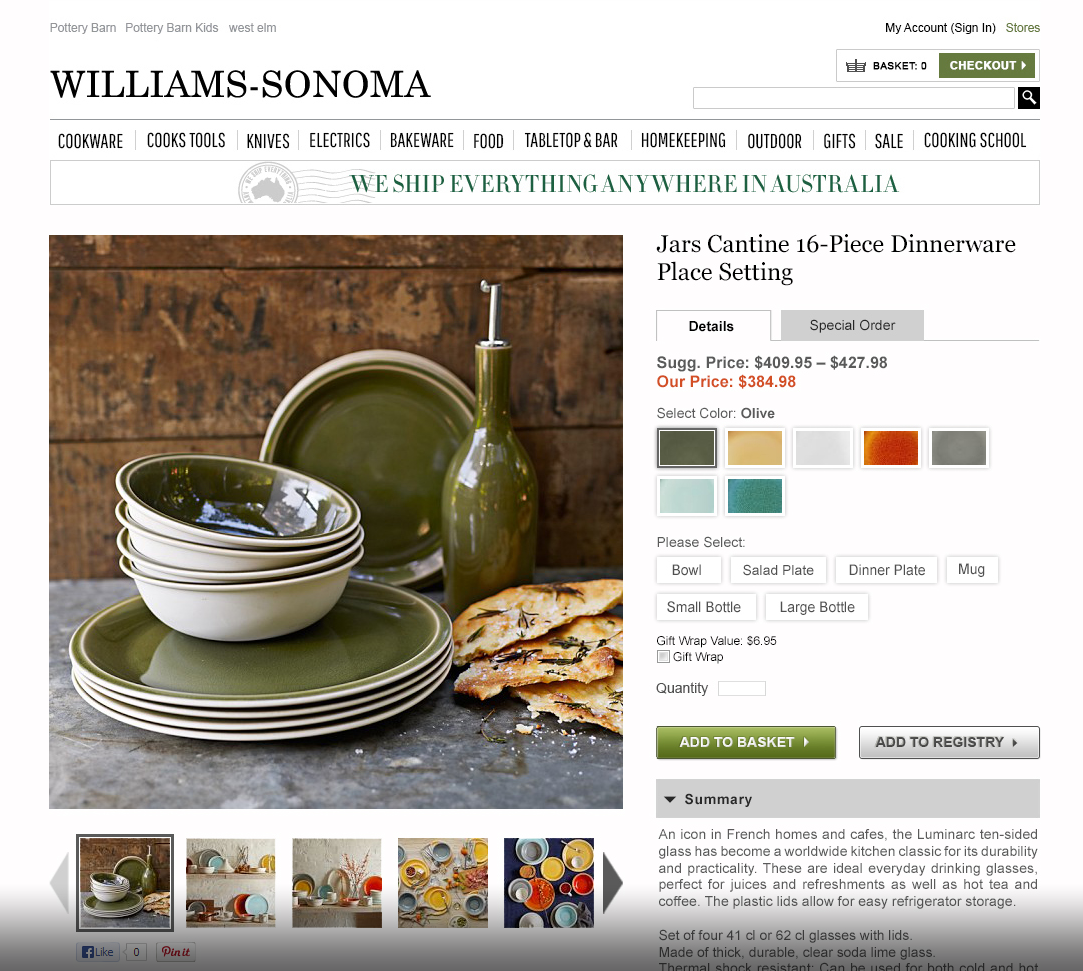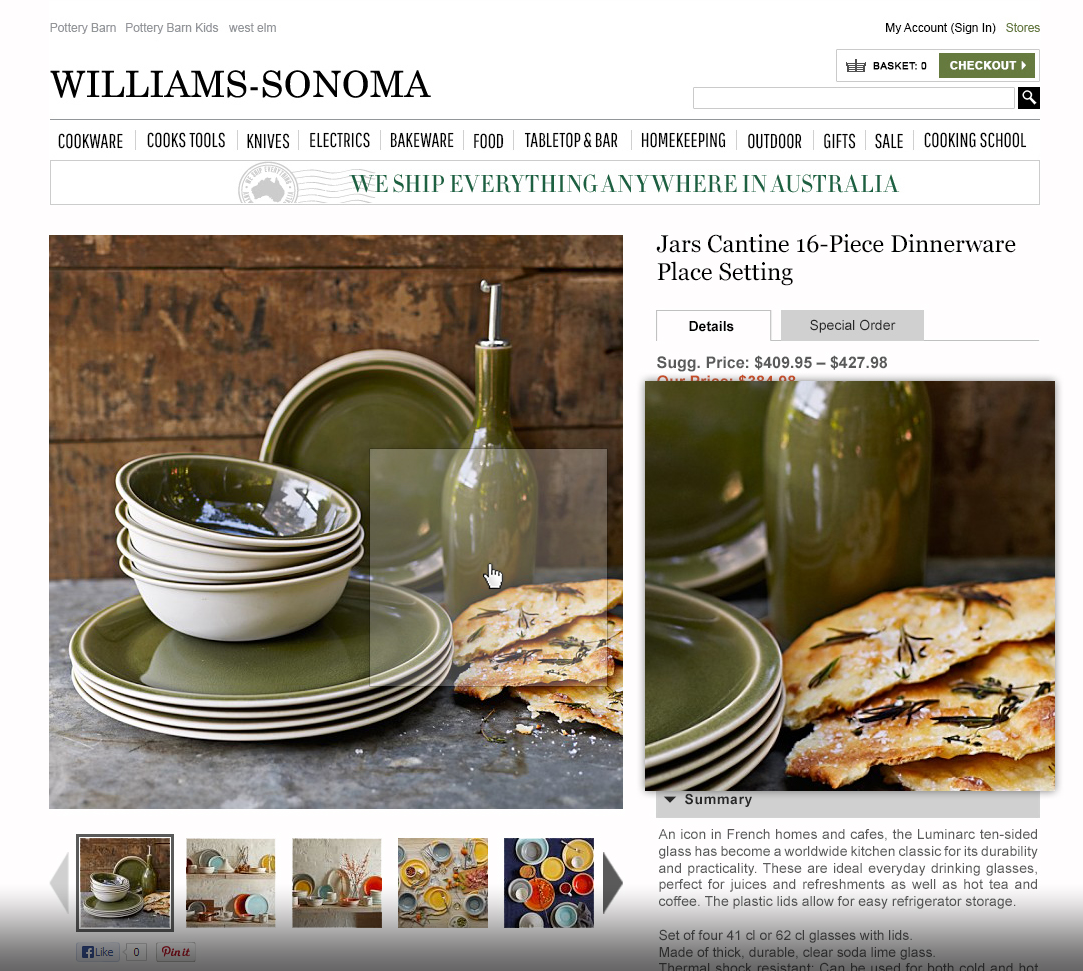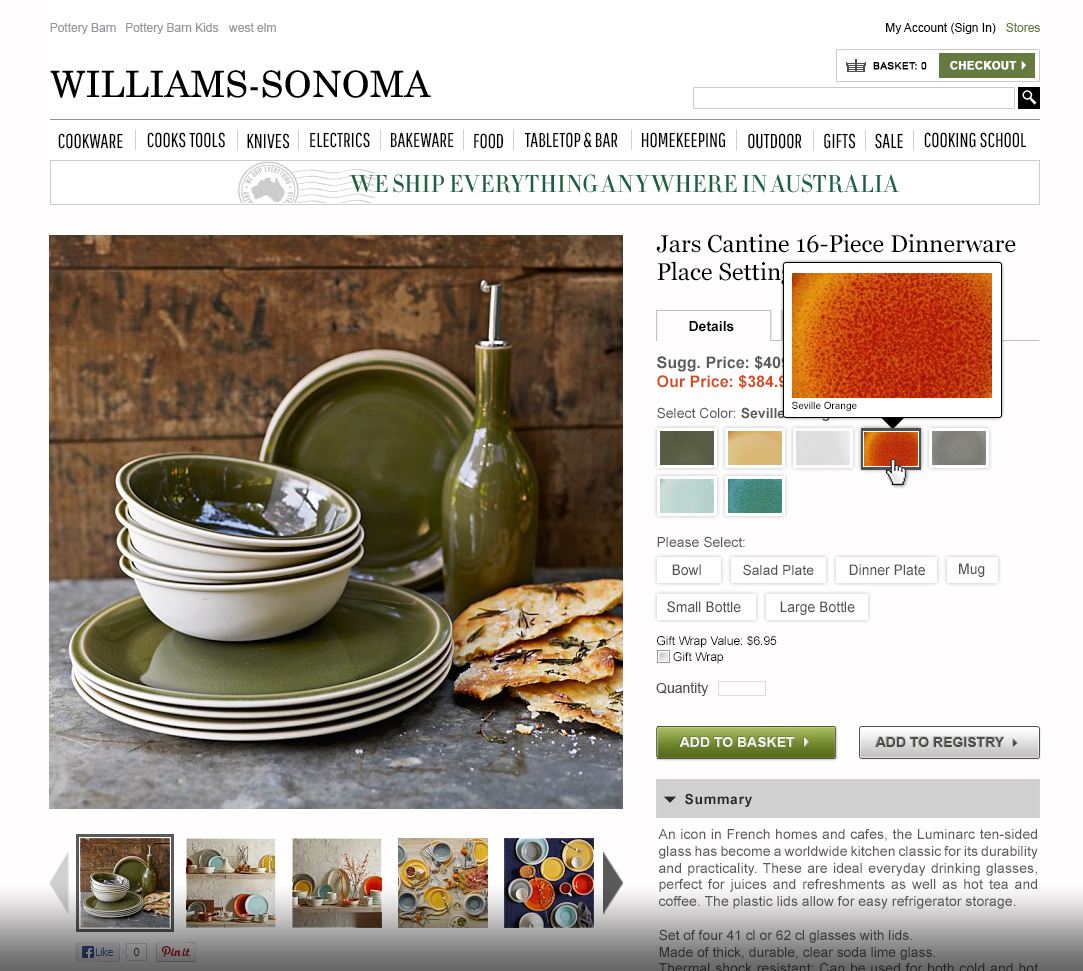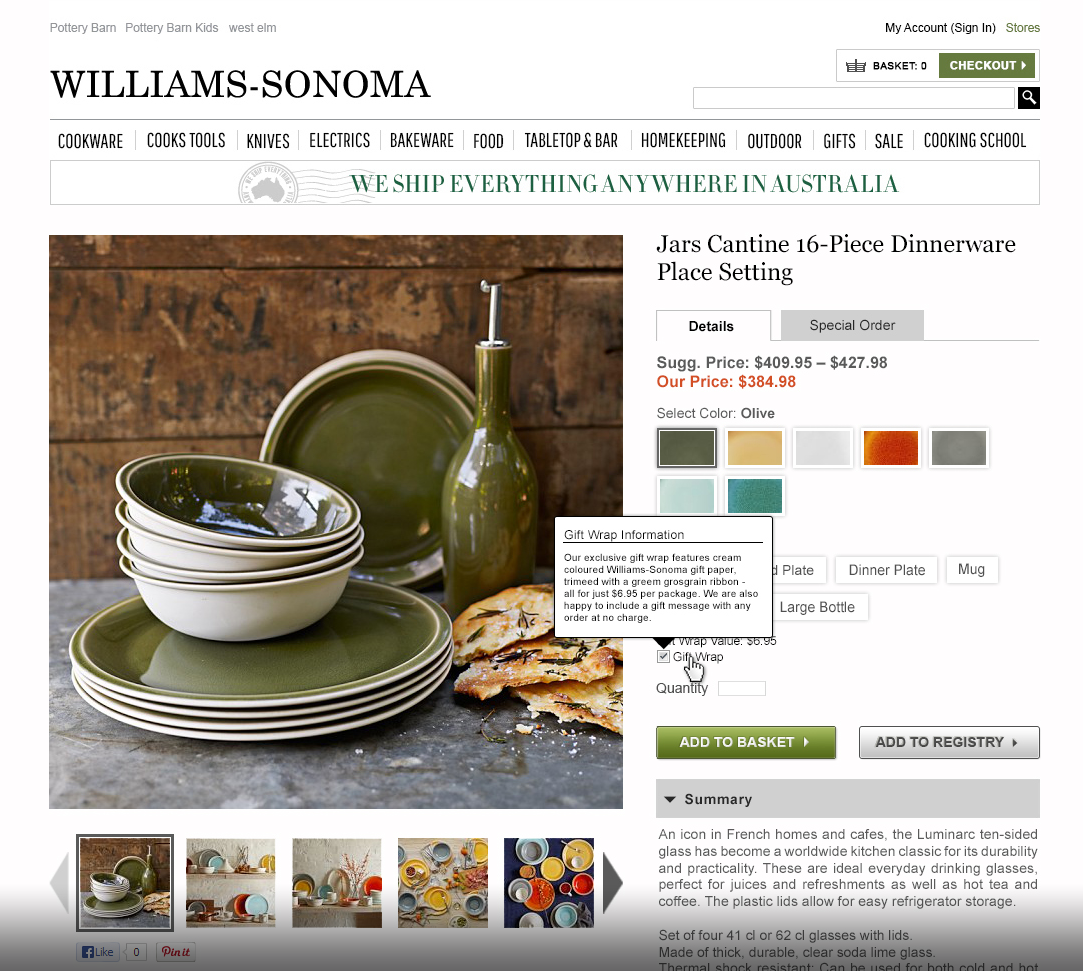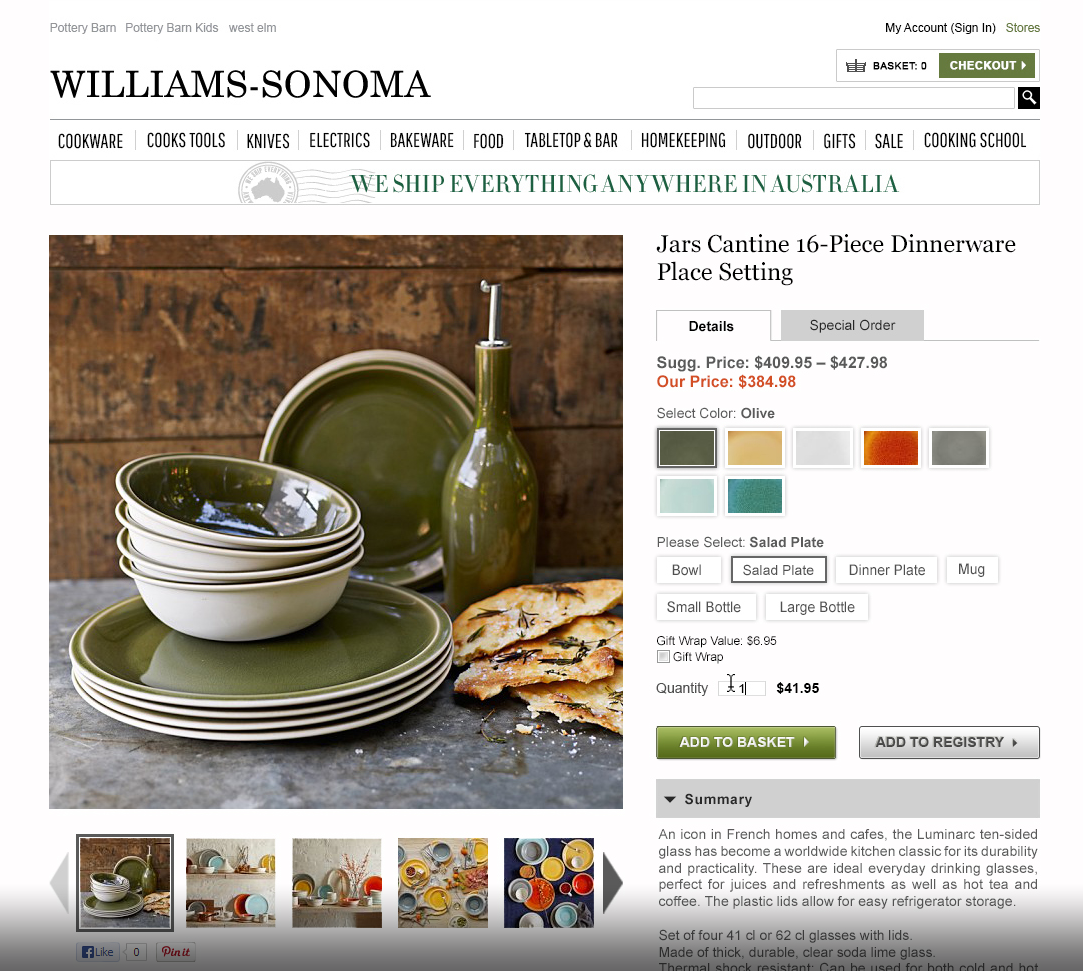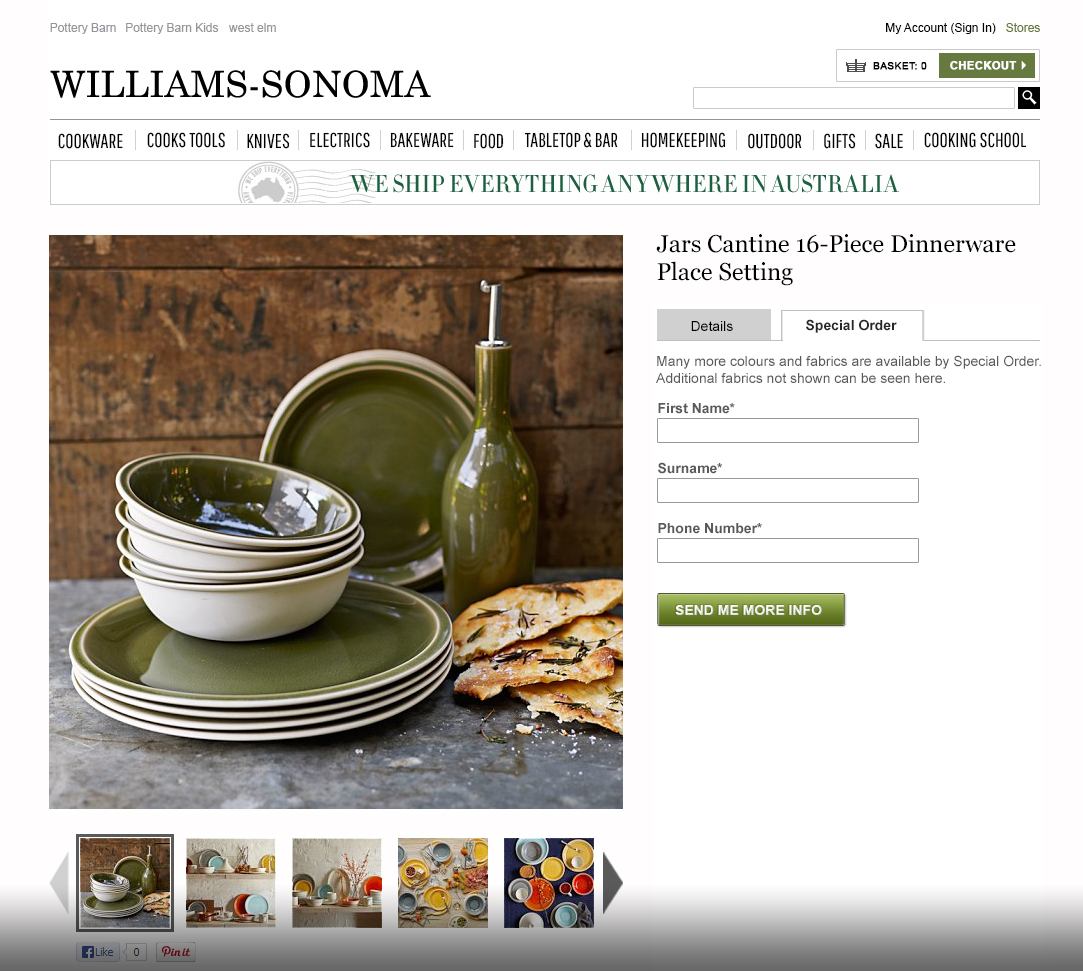 This deck demonstrates various interactions built into the typical Product Info Page (PIP) experience. For certain items in the catalog there are special order options, and the client wanted those to be accessible from the product info page. Therefore this edge case had to be factored into the design from the beginning.